The Spain-Ghana Chamber of Commerce has organized a food and beverages market, as it draws the curtains on its maiden Spanish Week celebrations in Ghana.
The celebrations which began on Monday, October 7, with a fashion show, also witnessed a networking cocktail and a food and beverages market on October 8th and October 9th respectively.
The cocktail was hosted on the premises of the Edric group, a member of the Spain-Ghana Chamber of Commerce.
The Edric Group is a multi-brand company that deals in lighting, fire safety and other electrical solar solutions as well interior décor and furniture.
Courage Dogbegah, the Chief Executive Officer of the Edric Group explained that, the short but strong bond established between Edric group and the Spain-Ghana Chamber of commerce called for the partnership to host the networking cocktail.
According to him, their decision to join the chamber was done strategically. The chamber has been noted to promote the businesses of their members internationally both to generate revenue including establishing and strengthening bilateral relationships.
The Edric group seized the opportunity presented at the ultimate networking cocktail to exhibit some products in their showroom.
In an interview with DGN Online, Nadim Ghanem-Pares indicated that, the cocktail was to serve as platform to appreciate and network with the various companies that make up the chamber, who he considered as ambassadors.
Meanwhile, the Spanish week celebrations was climaxed with a Food and Beverages Market on Wednesday, October 9 at the Spanish embassy.
The audience at the open market grooved to some Spanish live band music from the Sedalba Band.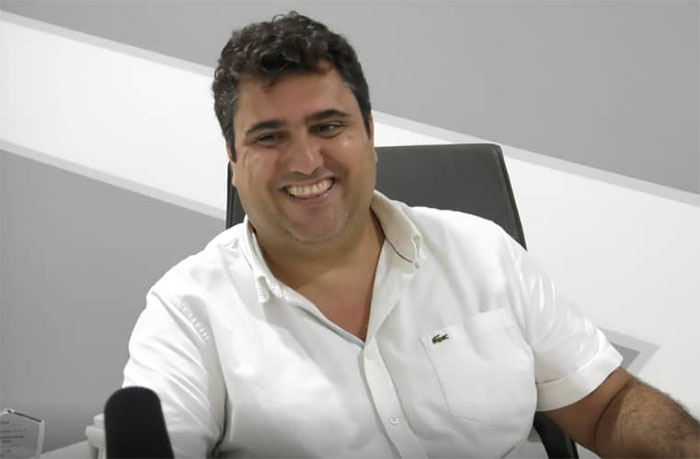 In attendance were Alicia Rico Perez del Pugar, the Spanish ambassador to Ghana and a host of other diplomats.
Present were some vendors from the Labadi Beach Hotel, Marina Market, West Africa and Gulf Company Limited , Coca Cola, Green Lion, Prestige Trade and Panific.
The Spain-Ghana Chamber of Commerce (SGCC) is a private association which seeks to promote and increase bilateral relationships between Spain and Ghana while offering a wide range of services to support companies in both markets.
BY Sharon Willis Brown-Acquah